Josh U wrote:
..................................., but still, nice to see a few modern updates coming from LGB.
(Please don't ban me HJ!

)


Yeah well, the delivery people arrived with a few goodies in the boonies, too.
Six cars in total
First the Kkp set that's delivered with stacks of wood. Very "imaginative" idea from MLGB.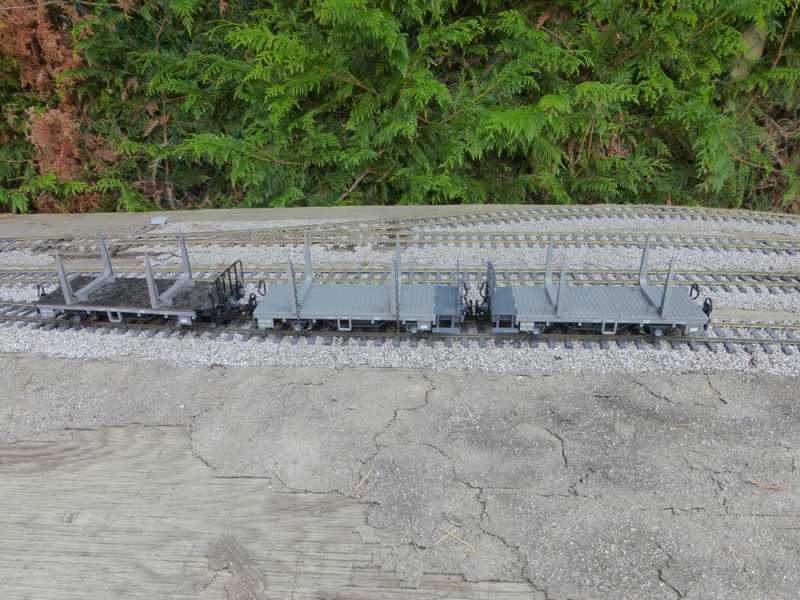 Those two, along with the third in the picture, will be "backdated" to the early '70s, with cradle stakes in utility primer colour. Since they are in test-service — prior to RhB deciding that this would work quite well, the rest of the car needs to be aged.
Today four more arrived

The car with the "cable rolls" will be assigned to the service group after getting a better paint scheme and proper RhB data.
The cable car transporter will shed the load and get "older" data etc.
The tank car was always in the Misox, except when there was a "need" on the Filisur to Samedan section. The M1 (brown) will get newer data — what's commonly called re-patching — and will also be in MoW duty.