How did it go? Surprisingly well, but with a lot of stringy cobwebs.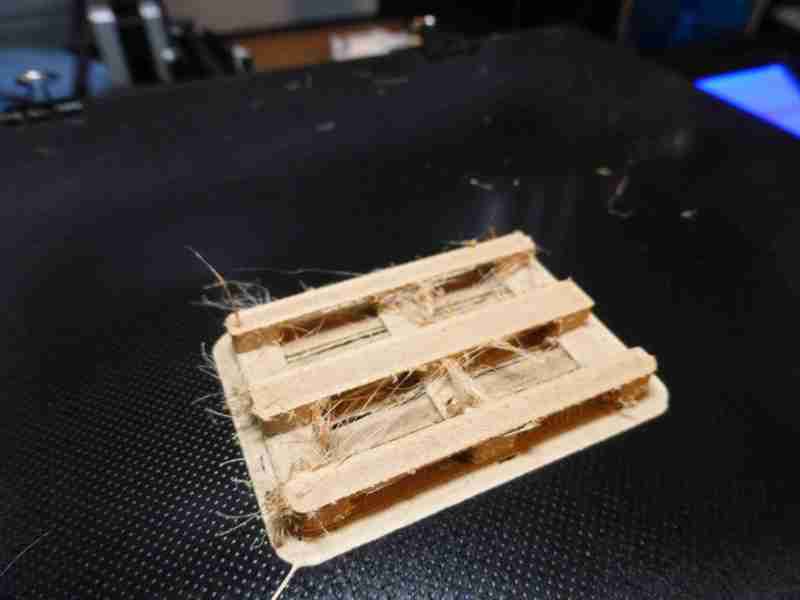 Brought on by all the "jumping" when the spacer blocks between the top and the bottom are printed.
Comparison pictures 3D (LH), real wood (RH) the top and the bottom.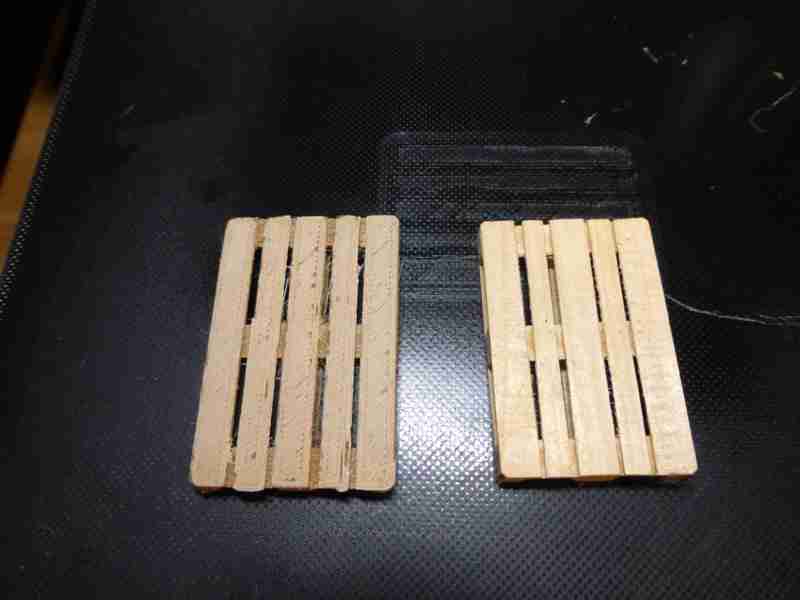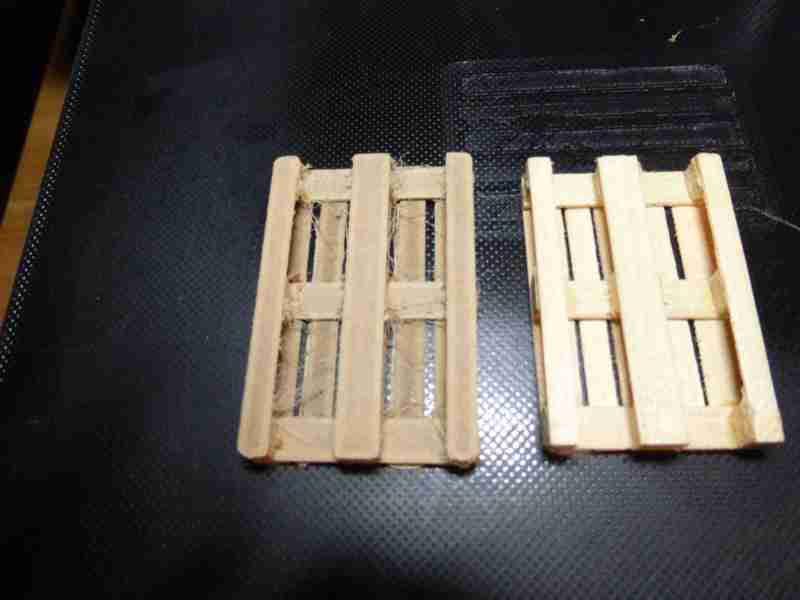 I like the texture and the colour once it's cleaned up. Of course the big advantage: when I wake up at night I fire up the printer, watch it to finish the bottom layer at low speed, crank it up to running speed and head back to bed.
On account of the minimal layer thickness it takes quite a while! But who cares, one can either sleep or work on some other project.
In my opinion it looks like a skid that has done some work, a wash of really thinned Acrylic grey will do the rest.
Now it's almost time for breakfast, after the re-baked bread has cooled down
PS SWMBO is off on her annual study trip to Switzerland, this year the group goes to Leipzig. Getting there and back? Strictly by train, a lot smaller carbon footprint!!


This while I traipse up and down the mountain by car, if at all possible ..... four days a week.