As expected the surprise was a given.
First print is on the right, with parts missing under the sloping top. That's the back half.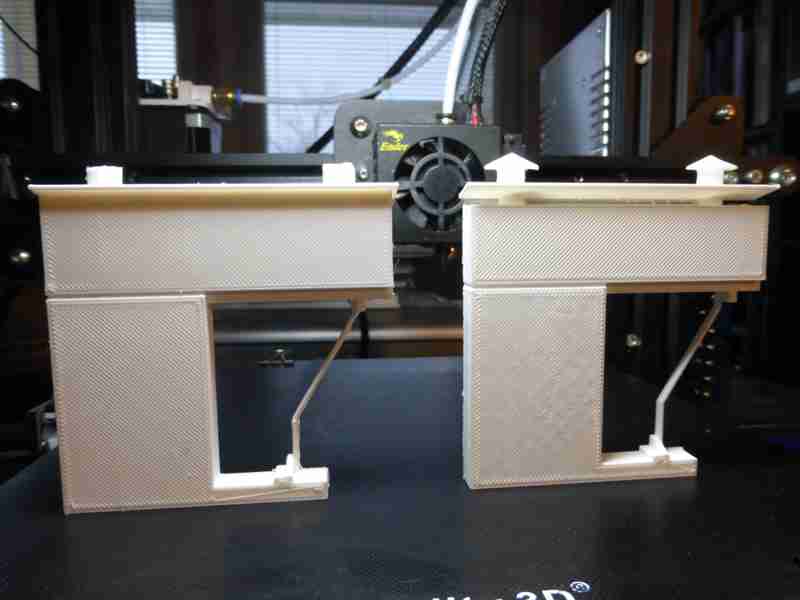 But the front half is even more interesting. In essence it's back to the drawing board to get the model right.
The caps on the two vents are also to be redone. Today is another snow day in the Valley, just right for this kind of "job".
BTW slowly it's dawning on me that Fusion360 is too much for my purposes and the learning curve is way too steep for this old guy. Just reading the manual makes my head spin.