Whatever fitting stuff I can find on the Net I'll try to scale down/up to the required scale.
So far I printed a Retro fridge, a coffee/espresso machine and I just started on the bar. Learned a lot generating the 3D model kept drinking "Feeling Calm" tea instead of coffee. The draft version will take 8 + hours and the final version using the wood filament probably twice as much.
Whenever they write about multiday prints in the user groups I just shake my head.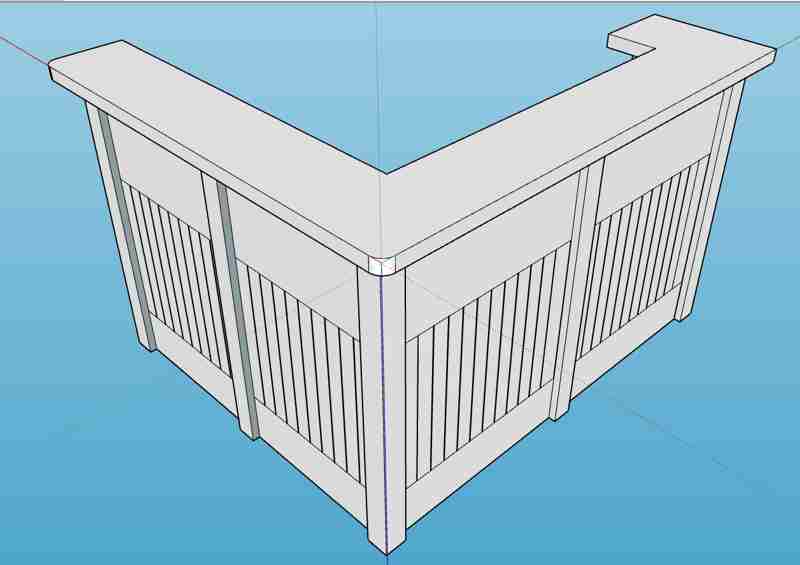 The blue background in SketchUp just indicates that it's upside down from the printing position.
I guess the one advantage with printing one can do something else while it's working.