As one of my buddies used to say: "We get too soon old and too late smart".
After a lot more gray hair — actually that's the only kind left now; it just get's to be a lighter shade of gray.
It isn't that I hadn't read the warnings about the "special features" in SketchUp it was just a matter of this not showing up. So I got one print of the first design with a lot of "supports" where there should have been walls and infill.
So I revamped the design, made it a block instead of the fancy sphere design.
Sure enough the same problem above the lower pocket for the fire wood.


Finally figured out that the slicer sees the SU walls as paper thin and the standard wall thickness in CURA was just too thin hence the screw-up. Stipulate 2mm wall thickness and away she went.
Mind you just under 13 hours of run time was the other


I just checked that it would get by the problem section and went to bed.
Looks like I'll be reading the CURA manual in addition to get my toes wet with FreeCad.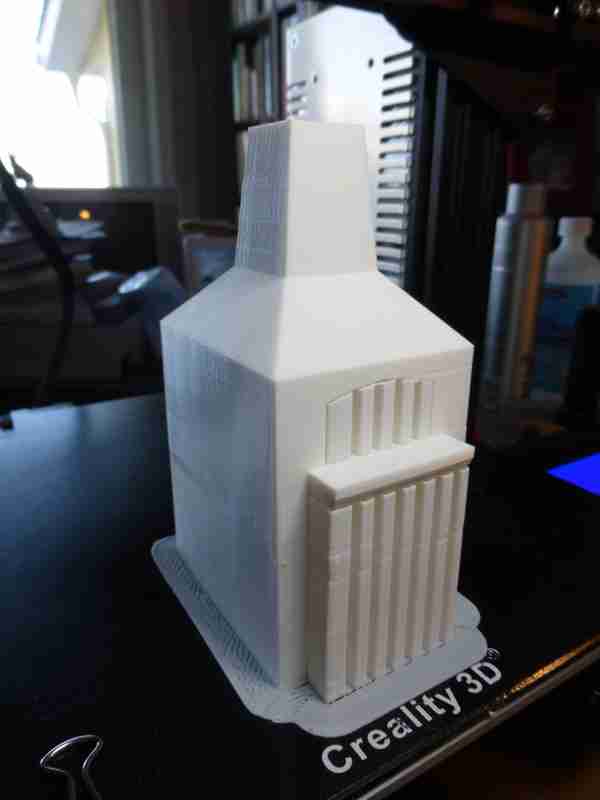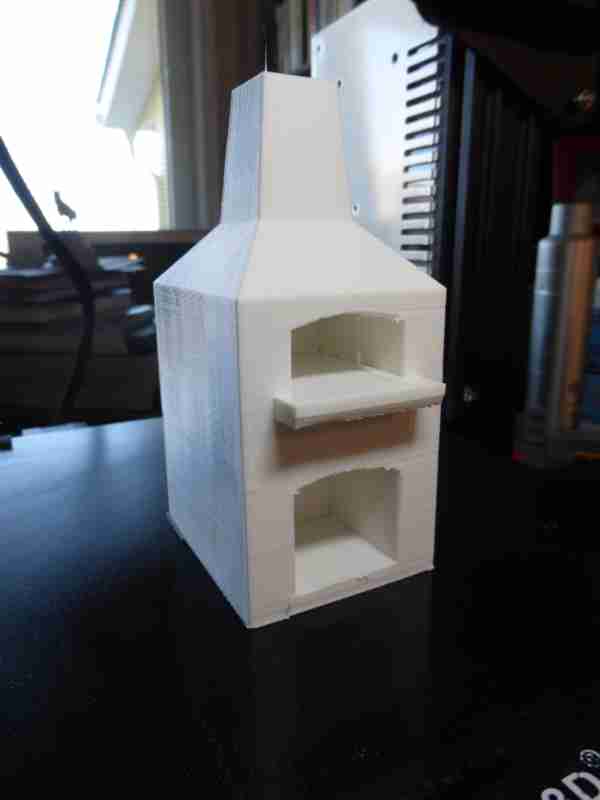 Supports removed, but cleaning up the burrs will happen later.
The fancier one is a-building but I won't stay up till midnight!