Yes Sir, it is a bit larger.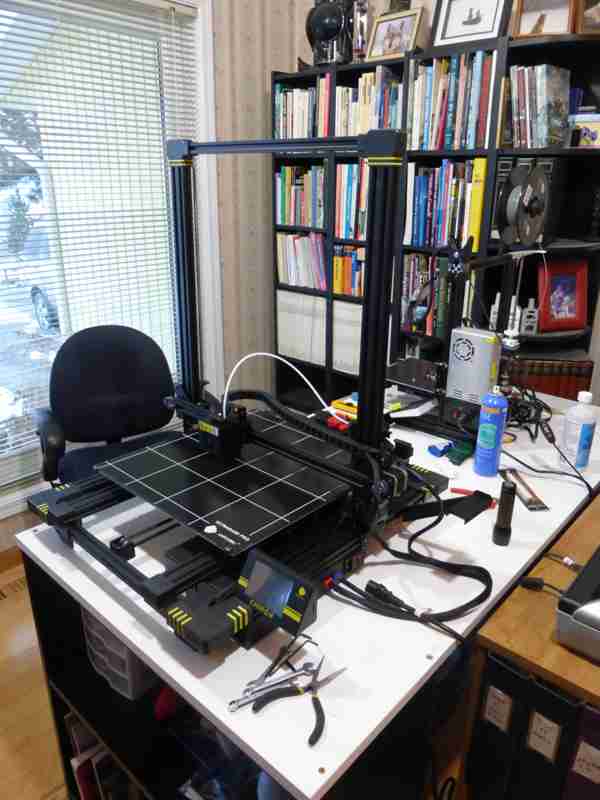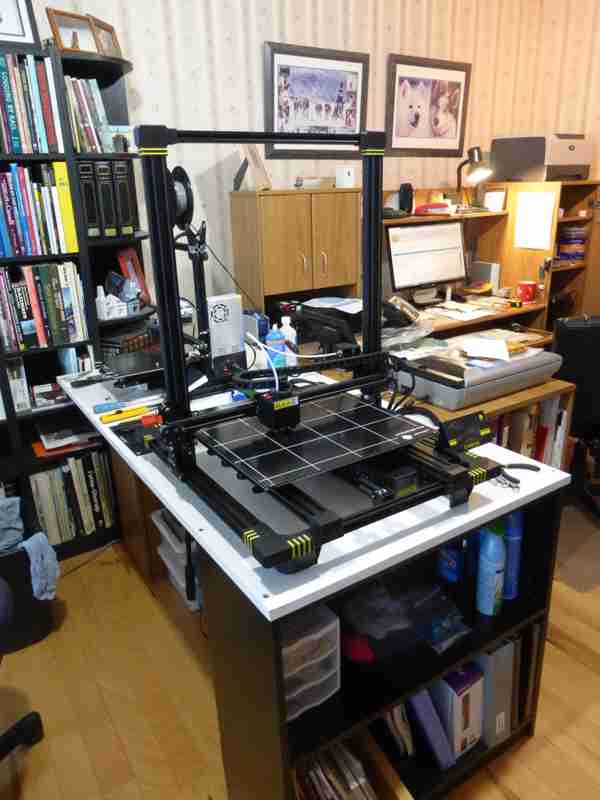 And it took a bit of juggling to get the required space.
On the wiser?? Hmmm



This one has both power fail recovery and "sort of" automatic leveling, along with a USB link complete with cable. Also an easy to navigate touch screen on which one can even bring up the G-code etc. etc. But I'll use the SD cards to feed the beast, don't need any additional stuff connected to the 'puter.
Gets delivered with the base and the Gantry as separate assemblies, nicely packed and very easy to set up.
Was there a fly in the ointment? Yes, had to dismantle the X-axis slide to check if the rollers and the bearings were OK? Looks like they over tightened the excentre (to eliminate any play) and it acted like there was a flat spot on the "wheels".
Didn't get to the test print yesterday, but I manually leveled the build plate. So today could be the day, except we're going skiing, FIRST.


On that build volume 400x400x450; that covers the range of the two axle RhB rolling stock. Perfect for my nostalgic tendencies.