As delivered from BRAWA and now MLGB, the sacks of coal are included — jolly good! In the German language Fora and Groups they are referred to as dead mice, which is not far off the look.


Since back in the 69 - 75 period RhB was still able to get coal briquettes (out of Belgium) installing the dead mice was not really considered. Finding dimensions of
those items was another matter. Big THANK YOU goes to Gion Rudolf Caprez who not only supplied the dimensions but also a picture that made coming up with the 1:22.5 3D STL file a lot easier.
In my "let's get it done" mood (happens occasionally) it came out to 11 briquettes going across and as much as would fit on either side. Strips of eleven it was and to make things easy I left a small gap between the pieces to break of as much as required — just like a Swiss chocolate bar.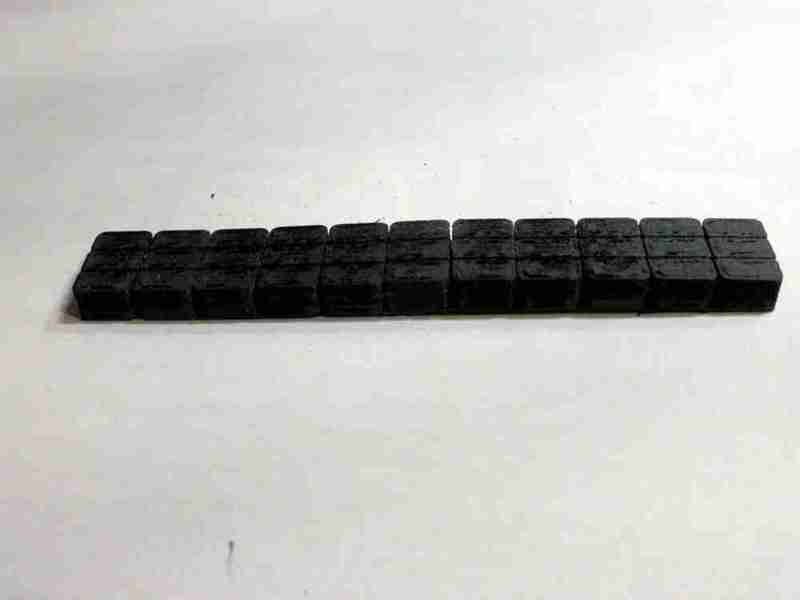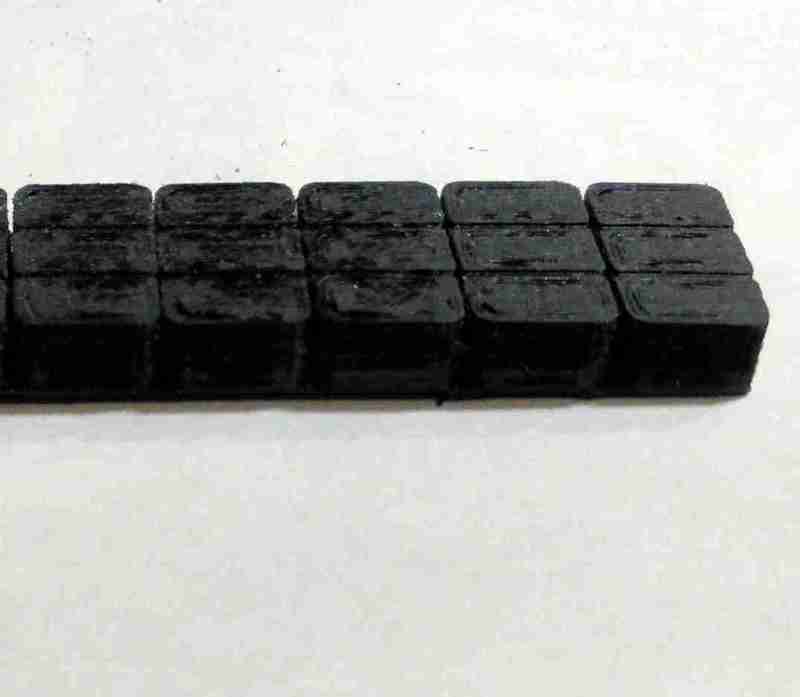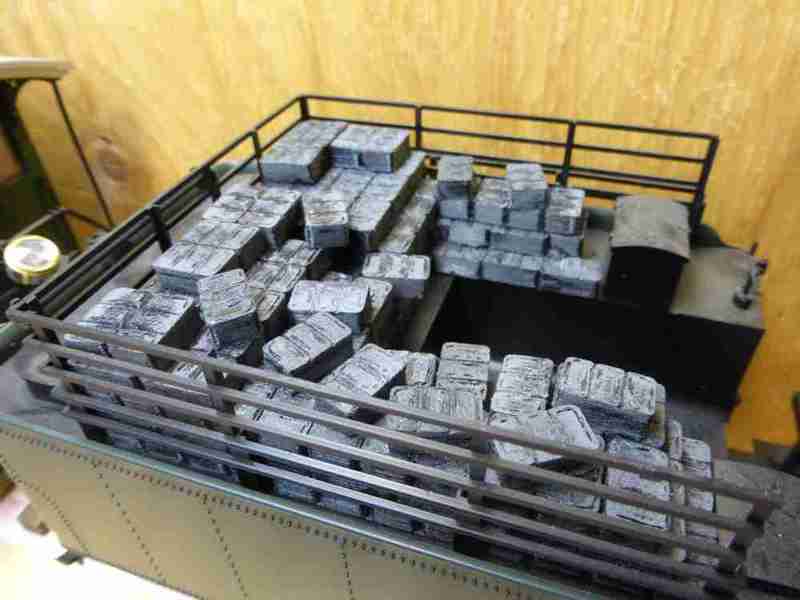 Got it all done and then Gion writes "BTW I should have mentioned it earlier, the enclosure on the tender was much lower in that time period."
Sure enough they changed that when they had to change to "coal in sacks". Moved the fence in a bit on the fireman's side and added three more rows of piping.
Once more "The best books don't do much good unless one studies them"


But since I had so much practice printing the strips it was only a matter of time.


Each print took six hours.

Meanwhile I removed the fence from the tender and using my precision scissors snipped what needed snipping, reassembled etc. etc.
And this is the result: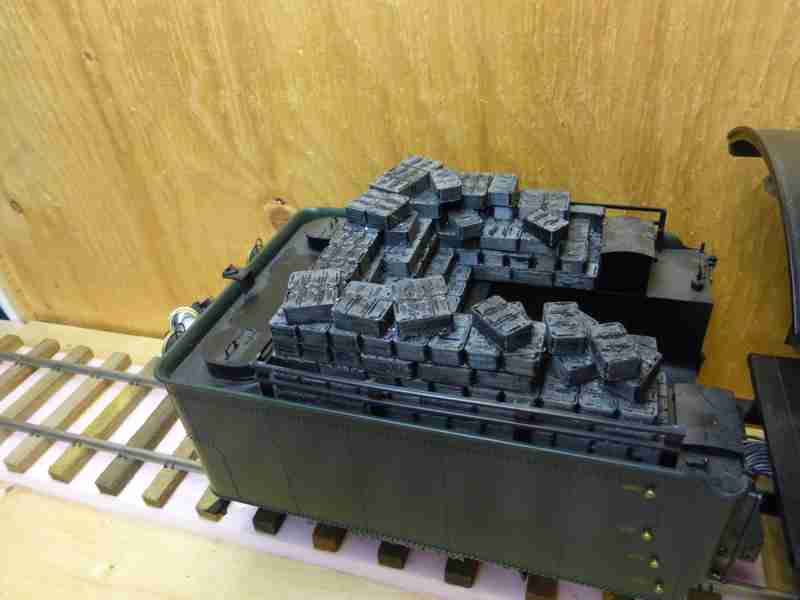 Someone in the "Good enough" mood for the first coal load (without mods) let me know!